Dayco
Dayco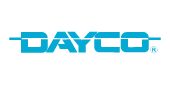 ABOUT US
Dayco is a global leader in the research, design, manufacturing and distribution of essential engine products, drive systems and services for automobiles, trucks, construction, agriculture and industry.
Dayco?s contributions are integral to how people get from place to place, goods are transported, food is harvested, and infrastructure is built. The company operates according to long-held values ? keeping promises, delivering on time all the time, and an intense commitment to service no matter what the obstacles. For more than a century, Dayco has overcome challenges, emerging stronger and smarter at every turn.
Dayco improves how the world moves by creating products, systems and relationships that endure. Move Forward. Always.?
STORY
Nothing is more critical to human progress than movement. Today, we?re all part of a global movement economy ? a dynamic flow of people, products, systems and relationships.
With ever-greater power, this movement economy rushes along with unstoppable force. It is driven by technology, consumer needs and government rules. It shapes and re-shapes the strategies of manufacturers, distributors, and retailers worldwide.
But in the seeming chaos of economic disruption and change, there are certain constants. Like the value of keeping promises ? the ability to deliver on time, all the time ? and the commitment to service no matter what the obstacles. These are the basis for building personal and professional relationships that last ? partnerships that endure.
There is no company that understands the power of endurance better than Dayco. Dayco itself has endured, despite tough odds ? always coming out stronger, smarter, and more resilient. On the strength of more than 110 years of experience, Dayco has continuously improved how the world moves by creating products, systems and relationships that endure.
Some things will never change.
VALUES
RESPONSIVENESS
We are quick to listen and to act.
We respond directly to the need at hand. Our ability to be reachable, to be open, to be nimble, and to adapt helps us maintain and deepen the relationships we thrive on - with our customers, and among ourselves.
INGENUITY
We excel at finding new ways of getting the job done.
We relish challenges and strive to meet them head-on. We are clever, original and inventive in how we develop solutions. Over the years, we have pioneered many firsts - and will pioneer many more in the years to come.
INTEGRITY
We practice integrity as the three-part discipline it is.
The soundness of our products, which must perform without fail. Being honest and open with everyone we work with. The wholeness of our company, as one enterprise.
FORESIGHT
We anticipate what's around the corner and prepare to take advantage of new opportunities.
We've always been good at looking ahead. We haven't endured for more than 100 years by waiting around for change to come to us; rather, we've learned that standing still is not an option, and we push ourselves to always look and think ahead.
COLLABORATION
We depend on each other to succeed.
We share best practices, no matter where we live and work. Collaboration is the only way to learn and grow as one organization. It is also the only way to learn what matters most to our customers and to grow by deepening our relationships with them.
STRENGTHS
For more than 100 years, Dayco has cultivated fundamental strengths which explain how our company creates value, and are the pillars of our identity.
A Drive to Innovate
Dayco has a history of industry leading firsts that have improved the effectiveness, efficiency and impact of products in ways that are continuously benefiting customers and consumers alike.
An Instinct for Pushing the Boundaries of Endurance
Dayco understands the power of ?building things to last,? which shows up in our products, our customer relationships and within the very DNA of our company.
A Bias Toward System Dynamics
Dayco provides solutions that are based on how components operate together, positively affecting their performance and perceived value.
An Urge to Serve
Dayco is ? and has always been ? driven to help our customers succeed and to improve how end-users live and work, every day.
---
Gli altri marchi del gruppo
---
Contattaci!
Scrivici per qualsiasi richiesta, dubbio, chiarimento.